Dashing actually had the day off of work (completely serendipitous though) and we drove up north to see our family for Easter.
We went to Easter church service.
Doesn't Dashing look so pretty in his Easter colored shirt and tie : ) I love that he likes to wear purples and pinks! Then off to brunch with the extended family. We ended the day at my SIL/BIL's house playing with my 11 month old niece - who is soooo fun to be around. We ate dinner and enjoyed some desserts I made. I am usually the one to bring dessert because everyone knows I love to bake!
DESSERTS SERVED:
Oreo Fudge Brownies
from Simply Baking: THESE WERE SOOOO DELICIOUS. I served them with vanilla bean ice cream. Everyone wanted to recipe. I have to say that these were the best brownies I've had in a long long time. So easy to make too!
Carrot Cake
: AMAZING. Definitely one to make if you like Carrot Cake. Everyone loved it.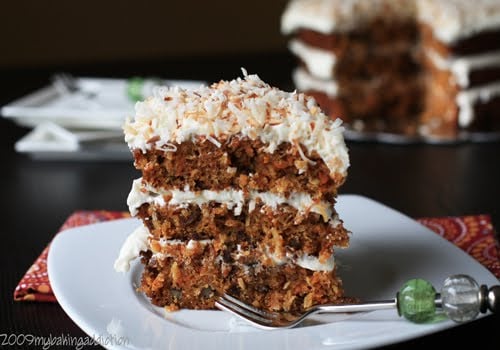 I hope you had a wonderful weekend too!
Sincerely,
Sara Cate