Last night Dashing was working a shift at the hospital, so I situated myself in front of the TV with a blanket and chilled glass of
wine
sparkling apple cider, and the remote control and watched the Grammy's.
I love that Mumford and Sons won best album for Babel. I love their music.
Below My Feet
is a favorite of mine.
But who are the Black Keys and Alabama Shakes? News to me.....
I also wasn't blown away by the dresses. I did love Carrie Underwood (she always looks great), and oddly enough, Kelly Osborne's dress was a great pick too.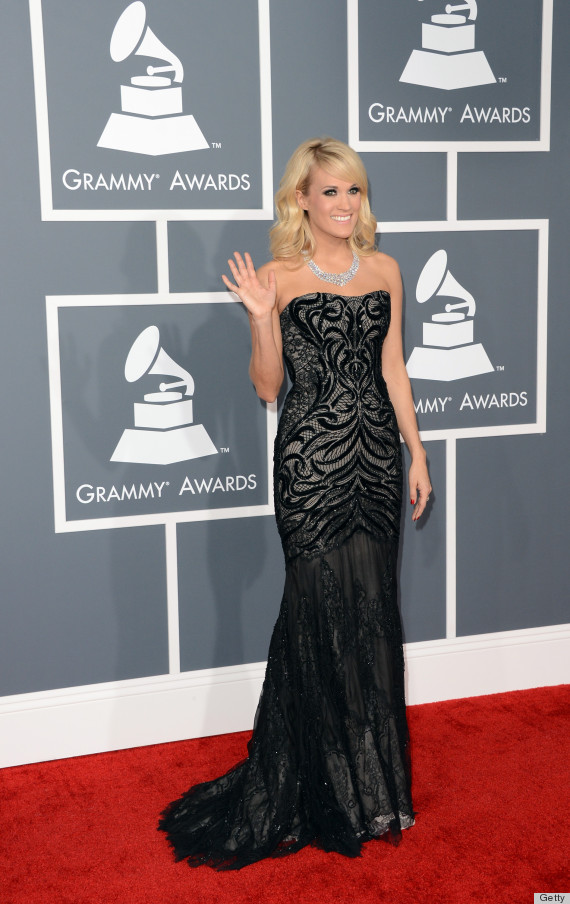 via Huffington Post
And what was with LL Cool J's final performance. I was not a fan. But it was overall a fun show and the performances were exciting.
The double Grammy comes in as today is my Grandma's 93rd Birthday! Wishing her a wonderful day from Arizona to Indiana.
Happy Monday!
Sincerely,
Sara Cate